Every item in the Postpartum Nourishment package has been carefully selected to promote your recovery after childbirth. The pure, non-processed and organic ingredients also foster and nurture breastfeeding.
This gives you and your baby the best possible start to a new phase in life.
Here's our three-step approach to a healthy postpartum period
---
The ingredients of our Postpartum Nourishment Package

Our healthy package contains dry, durable ingredients that form the basis for six eating occasions: three main meals, two soup dishes and one breakfast recipe. You can make three or four meal portions from each recipe, so that the package is sufficiently stocked to see you through your first week postpartum and provide you with breakfast, lunch and dinner. You can of course also choose to share the meals with your partner or pop a portion or two into the freezer to enjoy later in your postpartum period

Buy/order fresh ingredients

The only thing you need in addition to the dry ingredients in this package is a variety of fresh vegetables and fruit. That's why we have added a relevant shopping list as a reminder. Soon after childbirth you can have the shopping delivered at home, or hand the list to a family member or friend to pick it up from the store.

Make meals with the help of recipe cards

The recipe cards indicate how the meals contribute to a healthy postpartum period and talk you through the best way to prepare them. And no, you don't have to be a world-class chef; these are simple, tasty one-pot dishes.
Heartwarming - Nutritious - Replenishing
---
During the postpartum period, your body needs revitalizing with new life energy – also known as Chi – and hot, nutritious meals play their part in this process. That means smoothies and fruit salads make way for soup, stews and snacks that refuel your body with love and energy
---

When compiling these culinary recipes, our scientific insight of orthomolecular nutrition is combined with cuisine borrowed from eastern medicine such as Ayurveda and the teachings of Traditional Chinese Medicine (TCM).
Our meals contain the vitamins and minerals essential to your body's recovery, such as vitamin C, iron, collagen and magnesium. Saturated fats ensure that breastmilk is enriched so your baby can grow healthy. Cooking with root-and-tuber vegetables will leave you more grounded. Moreover, all meals are eaten when hot, thereby generating and retaining energy to put you back on your feet and take your baby's best interests into account.

The ingredients of the Postpartum Nourishment Package contribute to your body's recovery, each in their own way. They keep your energy levels on an even keel. They also offer sustenance during breastfeeding.
Many mothers like to have something to eat and drink when breastfeeding. That's why you'll find a number of healthy snacks and breastfeeding tea in the nourishment package.
The meals you make are easy to digest and are nutrient dense. You know that you are giving your baby and yourself the best possible start to this new phase of life. Even after any unwanted complications.
Contents of the Postpartum Nourishment Package
The nourishment package is full of the basic ingredients required to compile a week menu:
---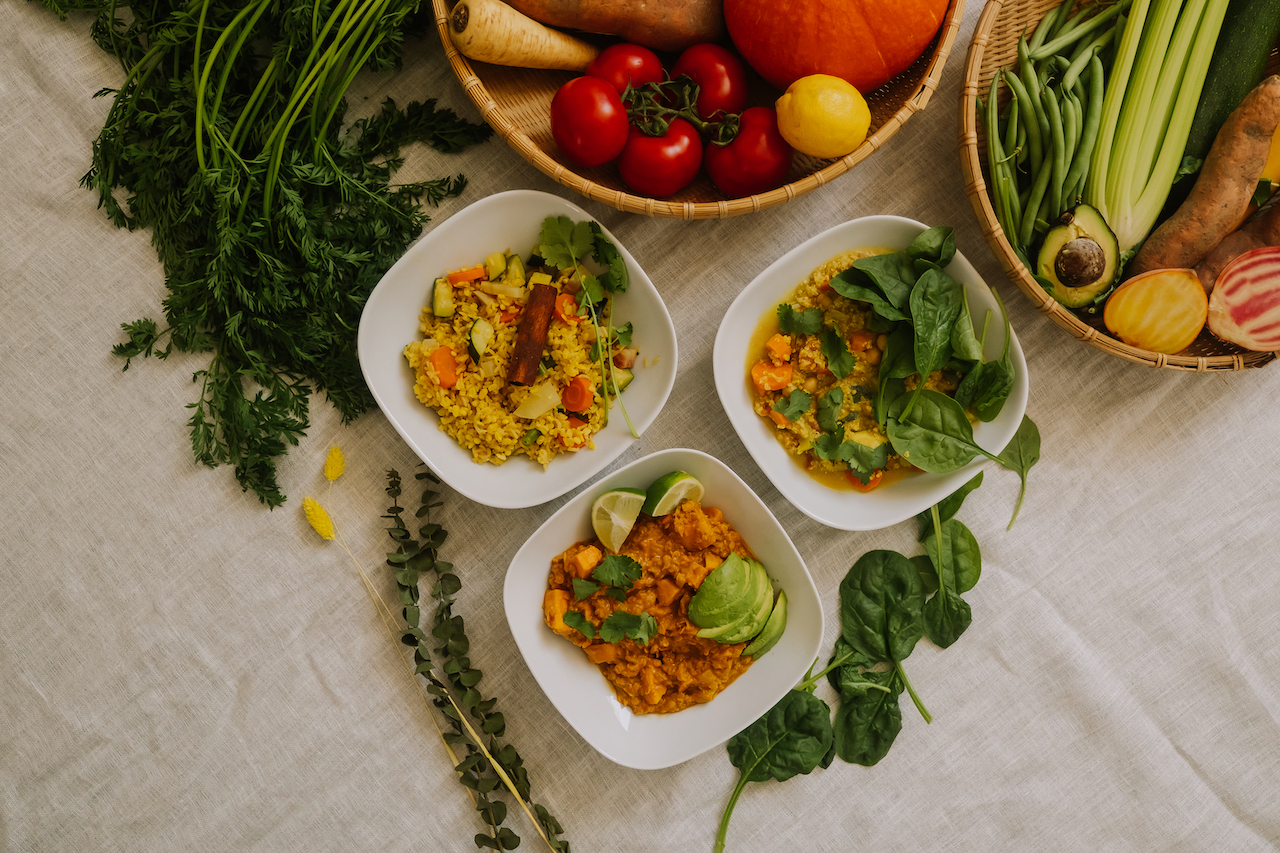 ---
Kitcheri is the dish that the Ayurveda science of life recommends to people recuperating from illness. It also works wonders for somebody like you, recovering from childbirth. Alongside rice, kitcheri contains healing spices, soft earthy vegetables and easily digestible mung beans. If only for these reasons, kitcheri richly deserves its place in the package.
We have also incorporated two recipes for sumptuous stews. Easy-to-prepare one-pot meals that can be scooped in, even with a baby in your arms or at your breast. It goes without saying that we have given a bit of thought to that as well..
Meals - each recipe contains 3-4 portions
Creamy quinoa stew with chickpeas and various veggies
Red lentils - peanut curry
You'll find bone broth in the nourishment package as a basic ingredient for the recipe for two soup dishes. Broth is rich in minerals and amino acids that help to produce collagens and can be of unexpected help when recovering from both a natural birth or a caesarean. In addition, it nurtures your digestive and immune systems. You'll also find fine-cut vegetable stock in the vegan package. Although this does not contain these super powers, it sure is tasty!
These soup dishes are ideal as a hot lunch or as an extra mid-afternoon dish.
Pumpkin soup with coconut milk
---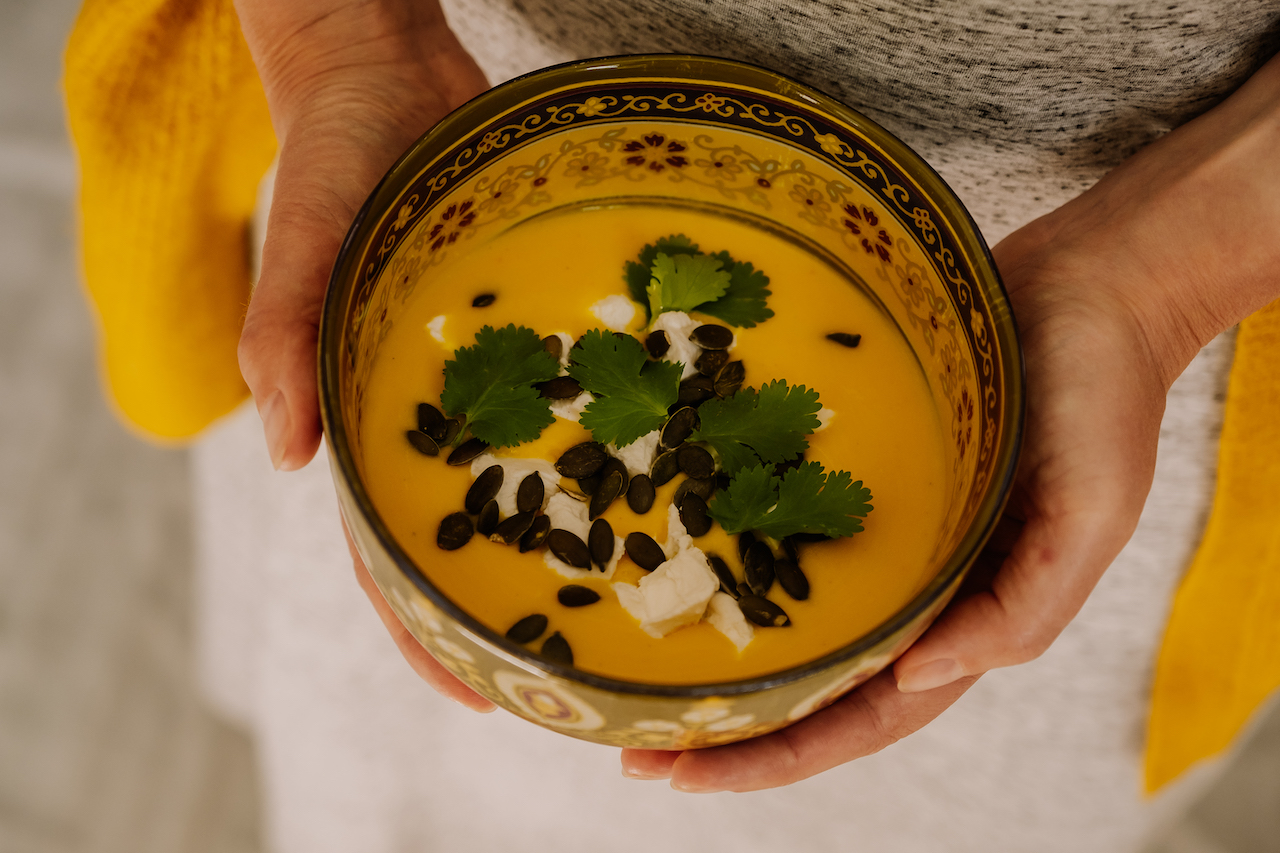 ---
If there's one thing we know for sure, it's that snacks have to be a part of the Postpartum Nourishment package. When nights are short, you need to conserve and nurture your energy with food. It is wonderful if you can do so with healthy alternatives – instead of the chocolate cookies in the kitchen cupboard.
These snacks are ideal for a rumbling tummy, when you're feeding the baby or can't ignore the craving for a midnight snack.
We've thought about breakfast too. Oatmeal is the breastmilk super booster, the shining star on the menu. The basic recipe for overnight oats sets you up for the day, and you can make a slightly different variant every day. Nothing better for you than porridge, with some hot (vegetable) milk.
If you don't like oatmeal, or prefer to go for something else, you'll find some colorful granola in the package.
Whatever time it may be, you can always make a healthy breakfast for yourself, quickly and easily.
Postpartum overnight oats
---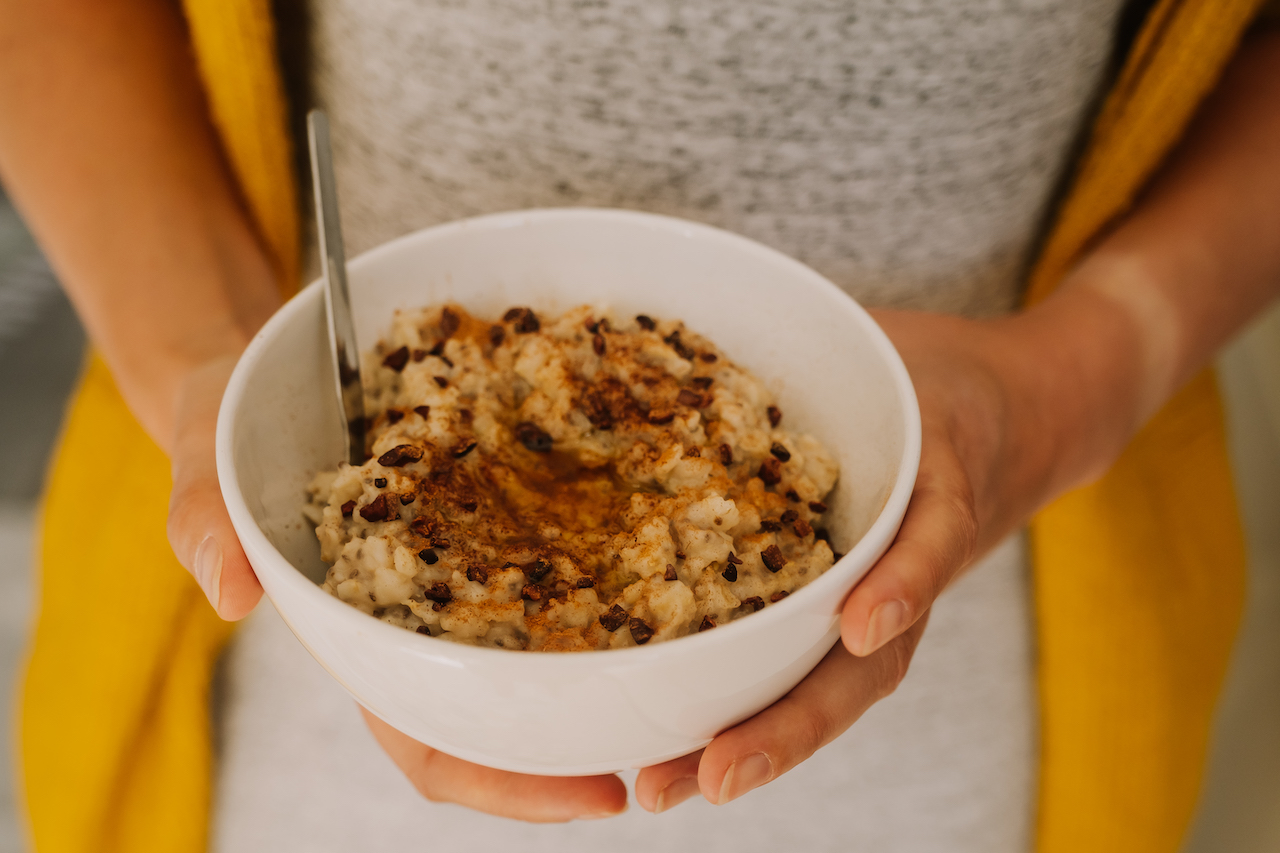 You did it! You gave birth to a tiny human being. Now is the time to show your body your appreciation by looking after it well.
Order the Postpartum Nourishment Package here
Choose from one of the following options
This price is inclusive of VAT & shipping costs
FAQ
Answers to some frequently-asked questions
Easy-to-prepare recipes for the tastiest soup dishes and curries. This is the comfort food your body craves if you have just given birth. Ideal as a present for yourself, or for your daughter, daughter-in-law or pregnant friend.